SERIES INFORMATION
The Builder Interface series contains the following articles.
Overview
The Builder Interface Introductory Series gives you an introduction to the tools available from the builder interface. It broadly describes each tool and its purpose. Some of tools are simple to use (for example, performance standards and performance explanations) and how they are used is described in a single article. The event form, profile form, dashboard builder and database form tools are each described in their own series.
The builder tools help you create the structure and properties of a Smartabase system. You can mainly achieve this using the event form, profile form, database form building tools and the dashboard builder. Using these tools effectively is essential for a successful Smartabase site.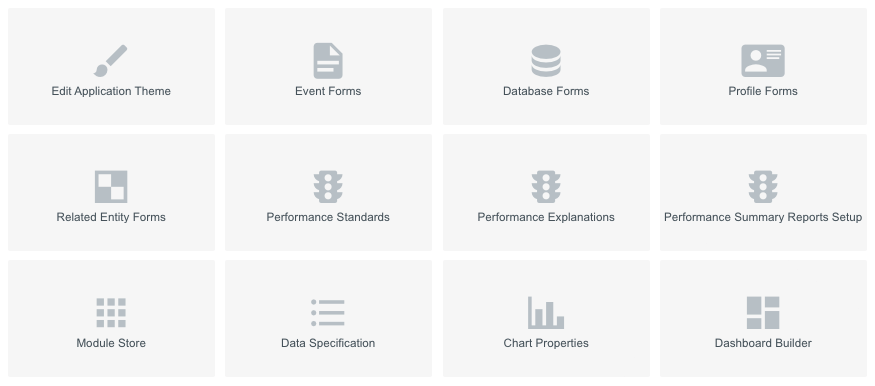 Access to the builder interface is controlled by Fusion Sport, who can assign builder (and administrator) access permission to authorised user accounts.
With access to the builder tools, you are able to make and implement decisions that affect data protection and privacy. It is critical that you take data protection and privacy considerations into account when designing, creating and maintaining a Smartabase site.
The URL for accessing the builder interface follows this format:
servername.smartabase.com/sitename/builder
Was this page helpful?
Let us know if this content is useful for you. We're always looking for ways to improve our support.