SERIES INFORMATION
The Resources series contains the following articles.
OVERVIEW
Smartabase contains a central repository for resources (my resources), such as images, documents, and videos, which may be shared amongst users. Resources can be added to this central repository directly or via an event form; however, access to resources is managed by a site administrator. Smartabase also has image and document storage capacity within an event form when it is not appropriate for a file to be added to my resources.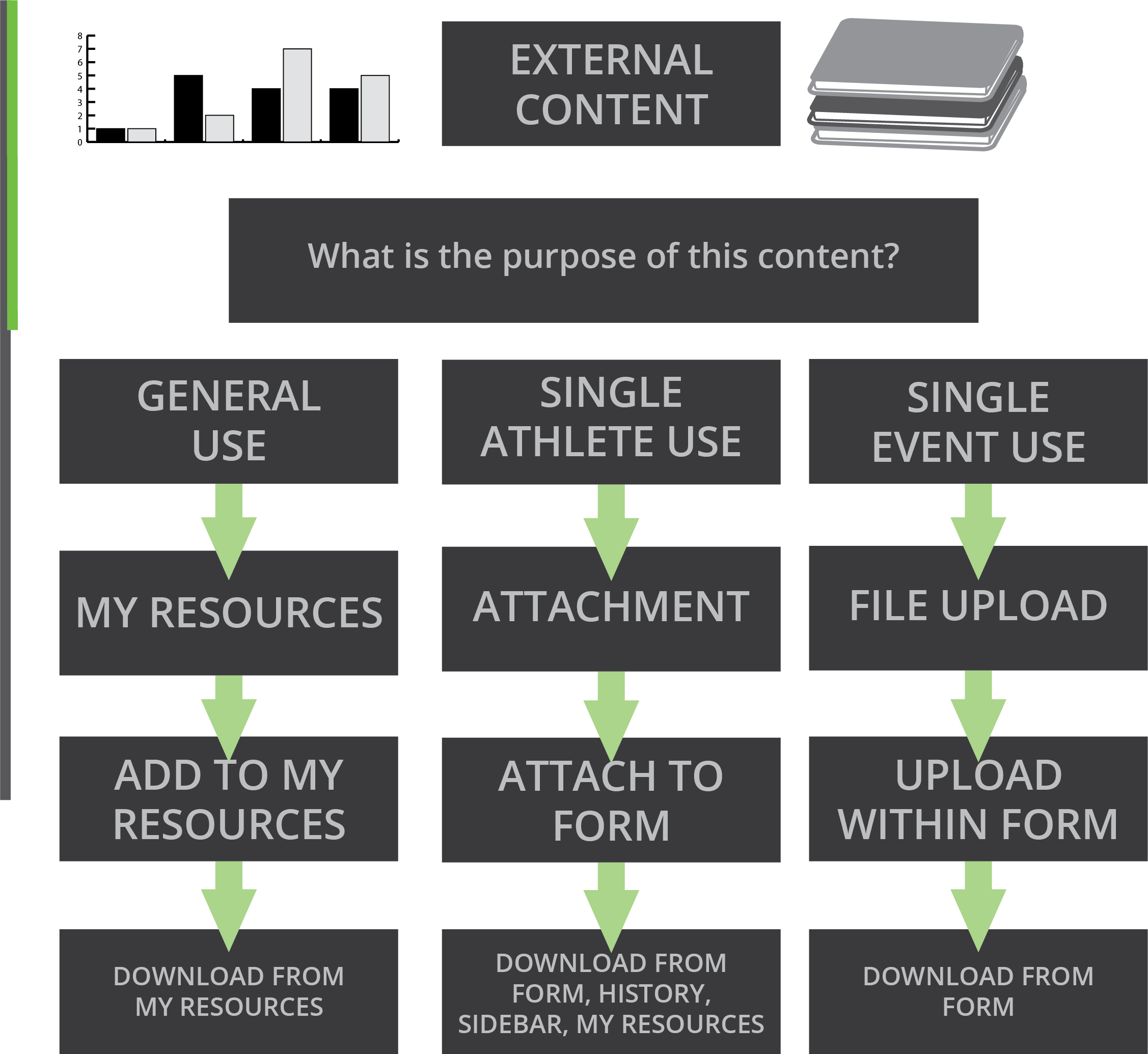 Was this page helpful?
Let us know if this content is useful for you. We're always looking for ways to improve our support.