Smartscan mobile is the compact and portable companion to our range of Smartspeed RFID products. 
With this portable RFID reader, you can now scan athlete RFID bands and register athletes into a session with ease.
WHY IS SMARTSCAN MOBILE USEFUL?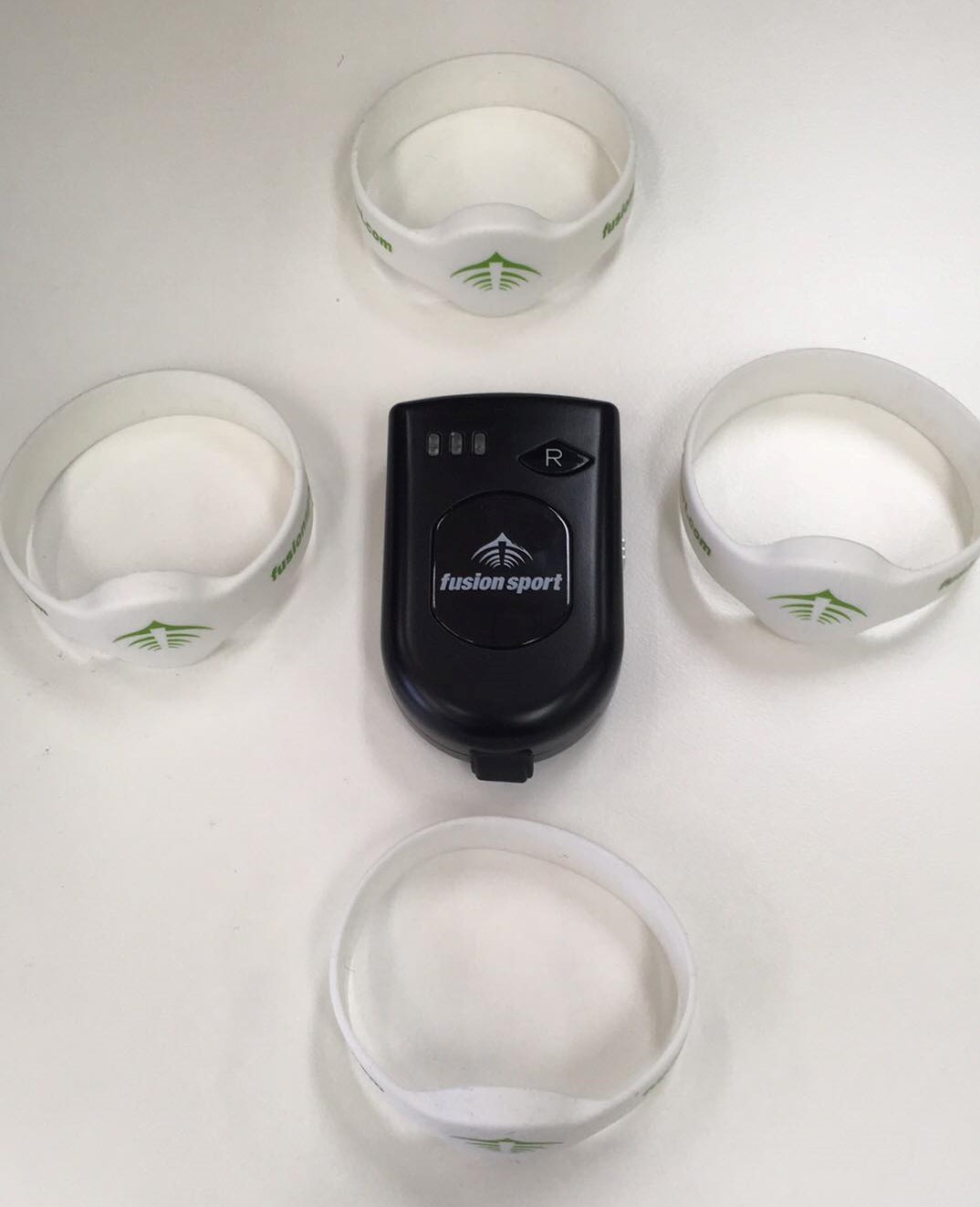 Its portable size and wireless capabilities make it a useful alternative to the current Smartscan RFID readers that require a wired connection to the user's computer.
Simply connect your phone, tablet or computer to Smartscan mobile using Bluetooth and receive RFID codes once athlete bands are scanned to the connected device.
This is particularly useful in a combine setting where multiple athletes are involved. 
Before a session, athletes can wear Smartspeed RFID bands which can be scanned using Smartscan mobile to check into a session. Once scanned, the athletes are assigned a unique RFID number, which helps identify the athlete during the drill.
Smartscan mobile also comes in handy when athletes turn up late to a session, or if new athletes need to be added, since they can scan their RFID bands to Smartscan mobile immediately upon arrival. 
SUMMARY OF SMARTSCAN MOBILE FEATURES
•   Compatible with any Bluetooth-enabled devices (Apple or Android) which support the Smartspeed mobile app. 
•   Compatible with any computers (MS Windows, Mac OSX). 
•   Pairing distance up to 10 meters from a connected device. 
•   Rechargeable lithium ion battery with 5V charger. 
•   Mini USB to PC connection cable included for computers to connect to Smartscan mobile if they lack Bluetooth capability.
Was this page helpful?
Let us know if this content is useful for you. We're always looking for ways to improve our support.